Fish Therapy (Foot Massage with Doctor Fish)
Enjoy a once in lifetime massage by Doctor fishes in Madu Ganga river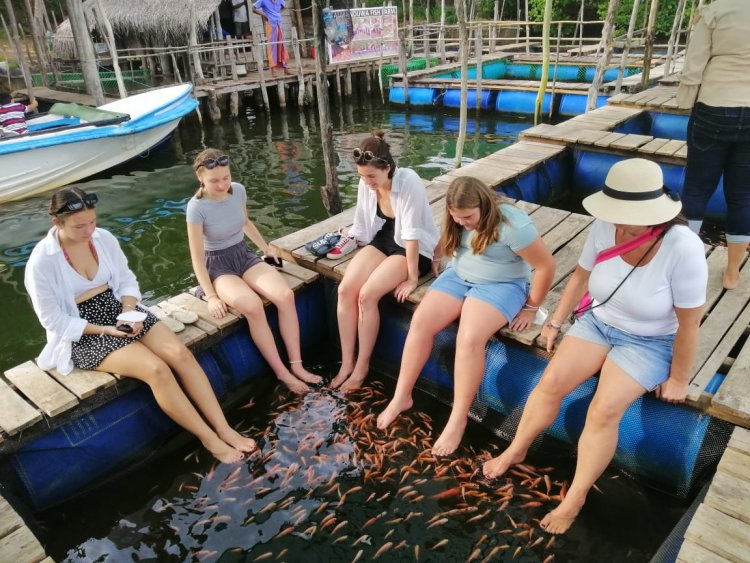 Fish Therapy in Madu Ganga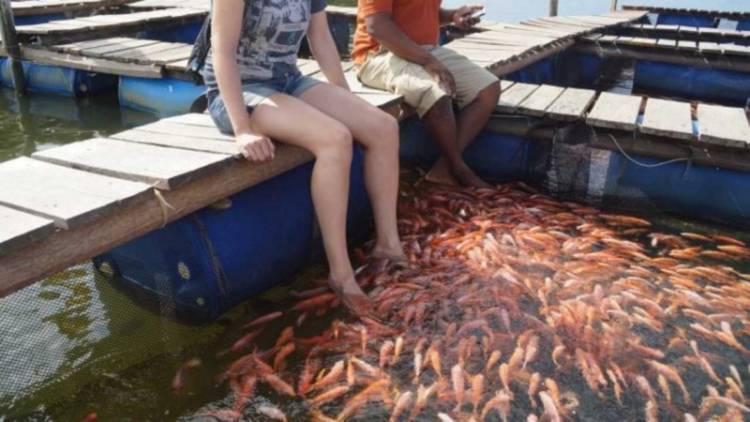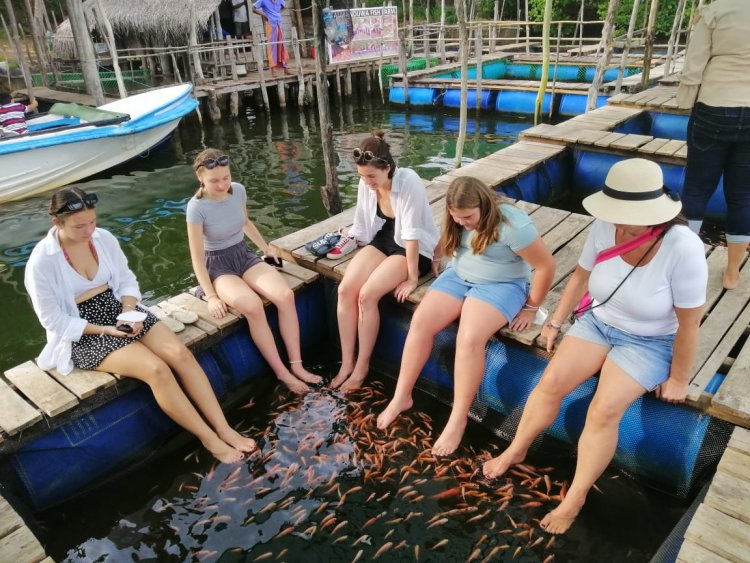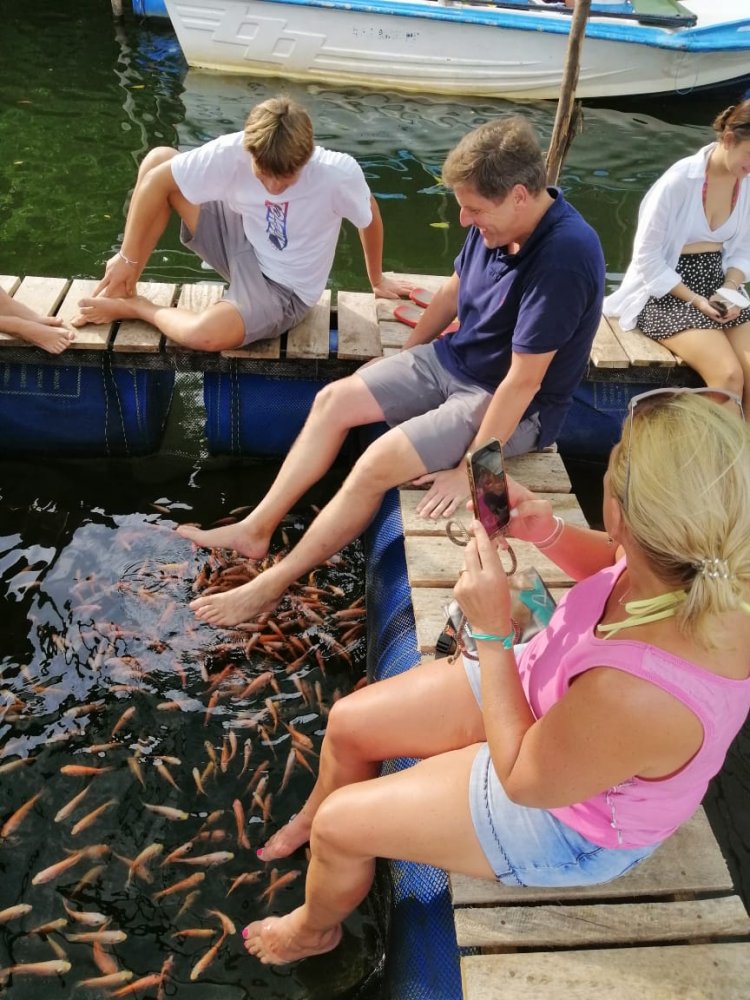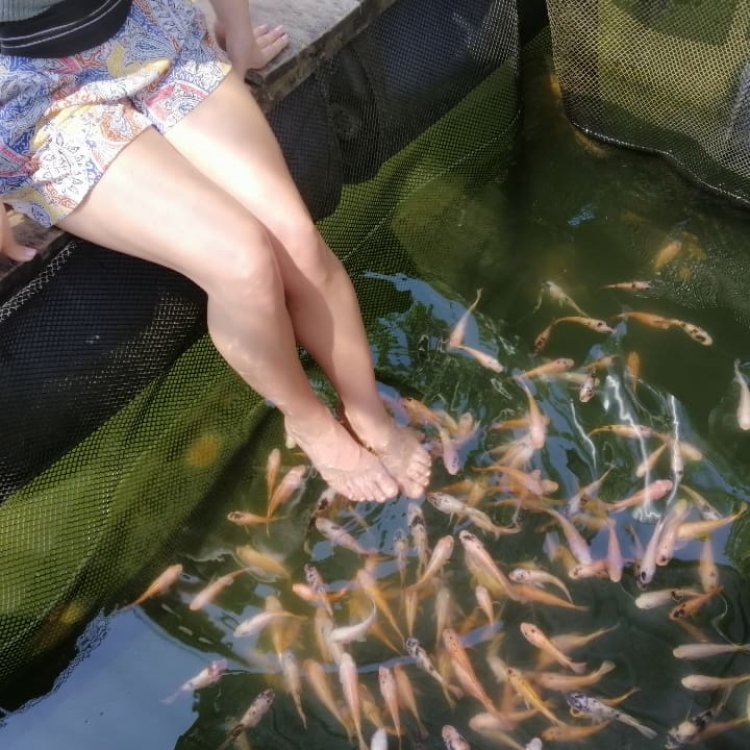 One of the unique experiences you can have in the Madu Ganga river is a foot massage from hundreds of Doctor Fishes. Both the local and foreign travelers are attracted to fish therapy whenever they are visiting the Madu Ganga and every time a unique experience.
The fish which is used to give the theray called Doctor fish and there are various types of Doctor fishes that you could choose from.
There are not many places that provide such a service and you are welcome to give it a try while you are boating around the Madu Ganga river.